I have a project that I've been working on for 412 days – I started it on January 1st 2015 and it is now February 16th 2016….and I just deleted about 10,000 words of this project.
For a little over a year I've been keeping a diary as Hannah Bishop circa 1863 – a year long diary of a woman living in Gettysburg, Pennsylvania in the midst of the civil war. I'm still keeping the diary – April tripped me up a bit and set me back a while behind my planned writing schedule.
As well as using this "Civil War diary" I'm creating a modern day character following her own timeline of events. I came across my original notes for this book a few days ago and was reading through them and comparing them to the work I'd already done on this project and decided to scrap the new in place of the (better) old ideas….so about a third of what I'd written (and by written, I mean typed, this does not include what is written in the actual, physical diary I'm keeping) has been deleted…gone for good…and I can't decide how I feel about that yet.
On one hand I'm glad that I'm going in a new direction because this new direction has a better flow and makes the story much easier to tell but on the other hand…I just deleted close to fifteen thousand words and set myself back several months…which kind of stresses me out.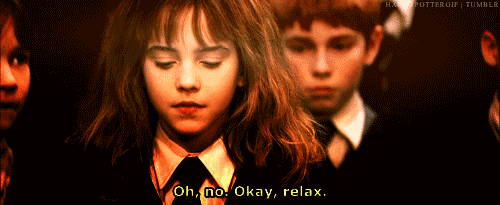 (.gif via Buzzfeed)
I need someone to tell me that I'm going to be okay and that I did what needed to be done because now that the changes are made and saved….I'm regretting it….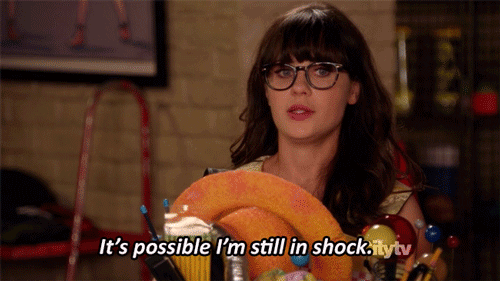 (also via Buzzfeed)
….even though I KNOW that this is good for me and is what absolutely needed to be done!!